No doubt trading is pretty complicated and routine tracking of your trading is inevitable. How do you track, analyze, and understand your trading? How you can come up with a profitable solution? Are you struggling with the fluctuating market and clumsy data and report? A trade journal will be your partner in your trading business. 

Why Is Trade Journal Important?
There are several exciting benefits you get if you are a regular user of a trade journal. A profitable framework for your trading business is one of the major factors to be successful. A trade journal helps you build a solid structure according to your trading history as well as the current financial status. Besides, you can analyze your planned stop-loss, planned profit target, and so on. The list is not ending here. 
Presently, there is very effective trading software equipped with all the essential trading report tools and that can make you successful. So, do you know which are the most profitable Trade Journals? Have a look at the following list.
Edgewonk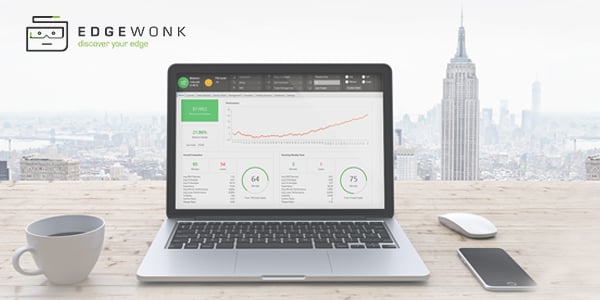 This digital training journal accurately reveals the trading aspects to you. It includes tracking of trading behavior, interpreting and analyzing the data, and optimization of your tracking system. 
Along with the analysis, you get personalized tips to enhance your strategies and trading approaches. Perfect placement to avoid stop hunting and stop runs is an essential feature of Edgewonk track analysis, among others. It not only makes your trading profitable but also ups your win rate.
Edgewonk's analysis provides the fastest feedback of your trading. Thus, you can choose the profitable trade and eliminate unnecessary and non-profitable trading. Edgewonk's unique algorithm perfects your trading altogether.
Apart from the tools, the Edgewonk trading journal runs various trader development programs to educate traders. This 5-module course with 21 sessions is chosen by a lot of traders. You will get Edgewonk Trading Journal 2.0 and Trade Development Program separately or combined at $187, $79, and $197, respectively.
Tradervue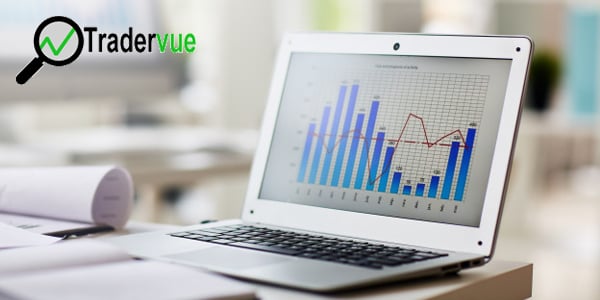 Tradevue is a robust trading journal with a large array of incredible features. This digital journal stands out from the crowd for various functions, and the major one is the auto importing of your trading data other performances. You can make a live trade note for further research, and you can tag your trading with anything. The features are not ending here; you can also benefit from a much-advanced dashboard, automatic price charts, chart studies, tracking commissions and fees, and many more.
Analyzing your trading is a different section altogether with Tradevue. The overview reporting is well-packed that includes daily and cumulative P&L, volume, and win percentage. With a seamless comparison of your performance and advanced reports, a better future is assured. The features are much more than mere analyzing. 
 You don't get the opportunity to share your trades with the trading community. With Tradervue, you can download your report with the community and get helpful feedback. At the same time, the sharing excludes your P&L, and your share volume and other sensitive information will be excluded to value your privacy. With a 7-days free trial, it has two plans at $29 and $49 monthly.
StockTrader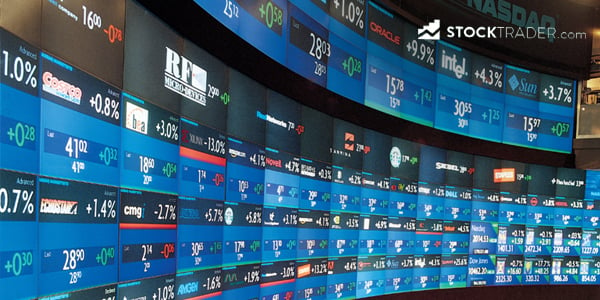 It's quite impressive how StockTrader welcomes the traders to the platform. If you're a first-timer in trading or planning to trade in the future, you get much information to step your feet into the field. It consolidates your knowledge with free 100 articles on stock trading and covers all the essential topics you need to know when you enter the field. Besides, it enlightens you on the most popular subscription services and stock tools.
This cloud-based free-trade journal provides profitable analysis. Currently, it runs for stocks, ETFs, and Bitcoin (BTC) and supports the USD, Chinese Yuan Renminbi, Euro, Indian Rupee, and the United Kingdom Pound. Even though limited to a few markets and currencies, StockTrader is a perfect partner for beginners and occasional traders as it demystifies the complexities in the trading. 
Trademetria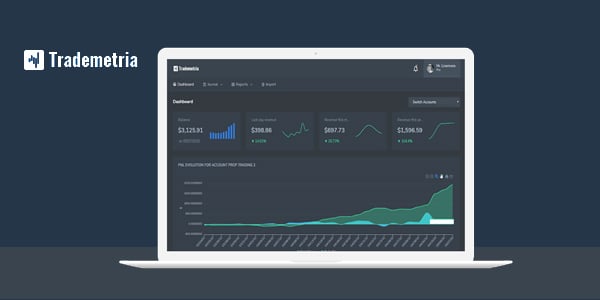 There is no scope for a second thought once you come across Trademetria. It's a one-stop platform for all your stock trading needs. The aggregation of massive data on the platform is unparalleled. Trademetria equipped with all advanced tools will meet all your trading requirements. This trading journal is capable of accommodating investors' tracking along with traders. 
Platforms that run on multiple metrics on multiple accounts are very rare, and Trademetria is one among them. It can handle over 30 trading metrics that report and analyze all behavior of your trading. Along with the present scenario, you can check your past performance regardless of time. The reporting of your performance is much more advanced with a very comprehensive design. Moreover, the report chart is customizable so that you can adjust it at your convenience.
Trademetria has two plans as Basic and Pro. If you're a beginner, you have a free version that gives you limited features.
TradingDiary Pro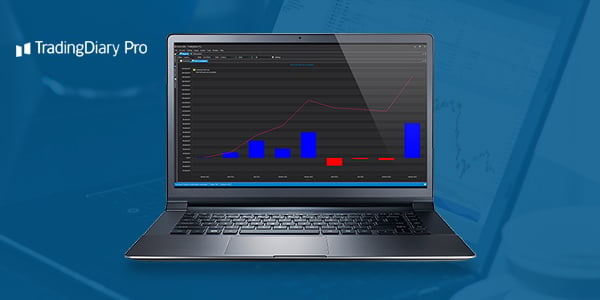 Trying this fully automated trading journal brings you no loss as it provides a free trial for 30 days. This feature is worth mentioning since not many journals provide this beneficial opportunity. Plus, indeed, you will not step back from the purchase as your success in the trade is reserved. 
Presently, the platform supports more than 30 brokers, and you have bulk import functionality. With this trading journal, you save much time through one-click import support, plentiful configurations, useful statistics, and practical reports. 
Along with the charts and reports, TradingDiary Pro assists you in figuring out practical strategies to remain profitable in your trades. Features of this software are endless, including, Trade/position accounting, innumerable tags, historical Data download modules postmodern portfolio theory risk metrics, and many more. After one month of the free trial, you can purchase it for $149 annually. 
Bottom Line
Trading is an all-time dominant when it comes to investing money efficiently. As many people are into the competition, and the market keeps on fluctuating, a trading journal is necessary; manual analysis is not at all possible. Above that, you have to use the software productively, and all these platforms have the potential to bring profit for you.